(Click HERE to give to any of the ministries described below)
A Gift of Encouragement – The Scholars Award Program
Each year, the Wisconsin United Methodist Foundation awards scholarships to deserving students who are attending college or trade schools. These gifts help support students who otherwise may not be able to continue their education. A gift to our scholarship fund will assist students in following their dreams.
Saying "I Care" – UMCOR Disaster Relief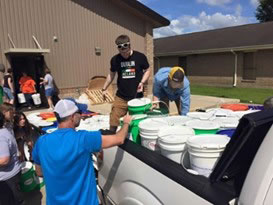 The United Methodist Committee on Relief (UMCOR) has helped those in crisis around the world for over 75 years!  When you give any amount to UMCOR, you help those most in need.  On our behalf, UMCOR assists in long-term disaster recovery both here in the United States and around the world.  With three major hurricanes hitting the United States, Puerto Rico, and other Caribbean islands this year, UMCOR has been busy providing needed services.
Changing Lives Locally – U M Children & Family Service Agencies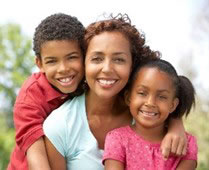 Harbor House Crisis Shelters, Superior WI
Northcott Neighborhood House, Milwaukee
U M Children's Services, Milwaukee
Provide services that assist families and children in need, these agencies help to strengthen families and rebuild lives. Your gifts provide programs and assistance to the neediest in our communities.
Reaching Out Across Wisconsin – Bishop's Relief Fund
Gifts to this fund provide Bishop Hee-Soo Jung with a resource to draw upon when he becomes aware of "urgent needs" which are not funded in the operating budget of the Wisconsin Annual Conference. Your gift gives him the freedom to respond.
A Gift Important to YOU! – Your Own Special Interest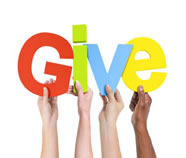 If you'd like to donate to a specific congregation, project or mission within the life of the United Methodist Church, just let us know! We'll send you a receipt and forward your gift to the designated recipient. Gifts can be made via cash, check, credit card or appreciated stock. For information on giving appreciated stock or using your IRA Charitable Rollover with no commission or selling fee, please call the Foundation at 888-903-9863.